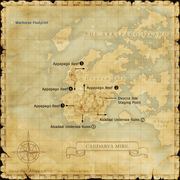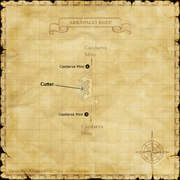 Walkthrough
Travel to the Cutter in Arrapago Reef (H-8), and approach it for a cutscene. This can be reached at (G-9) on Dvucca Isle, the same map as the Dvucca Isle Staging Point.
Examine the Cutter (H-8) and select "The Black Coffin" to enter an uncapped, 6-player battlefield.
Upon victory, you will be transported to Nashmau for a cutscene.

Participants who have already completed the mission will remain on the dock of the Cutter.
Battlefield
Game Description
Mission Orders

A mercenary colleague has reported feeling an ominous presence to the west of Dvucca Isle...
Battle Video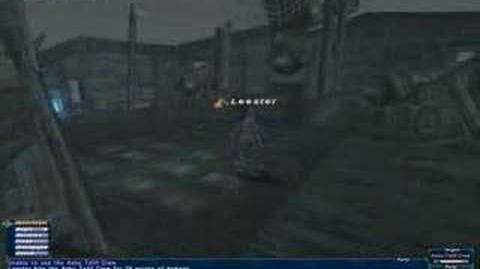 Ad blocker interference detected!
Wikia is a free-to-use site that makes money from advertising. We have a modified experience for viewers using ad blockers

Wikia is not accessible if you've made further modifications. Remove the custom ad blocker rule(s) and the page will load as expected.