Due to the 95% accuracy cap there is only a 66% chance of all 8 hits landing, so approximately a one third chance of missing some of the hits at the cap.
Properties
Element:
None
Modifiers:
STR:15% ; VIT:15%
Damage Multipliers by TP:
| 1000 TP | 2000 TP | 3000 TP |
| --- | --- | --- |
| 1.00 | 1.00+ | 1.00+ |
Skillchain Properties
Levels
While Monks and Puppetmasters may obtain skill level 250 earlier than level 71, Asuran Fists must be quested once base skill level 250 (without merits) and job level 71 is reached (requires the ability to wield Knuckles of Trials).
Video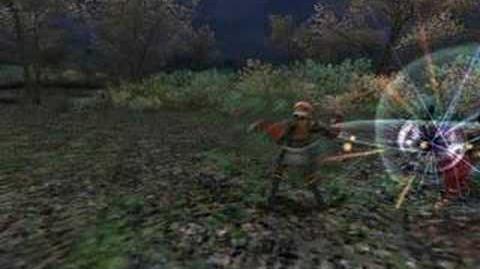 Ad blocker interference detected!
Wikia is a free-to-use site that makes money from advertising. We have a modified experience for viewers using ad blockers

Wikia is not accessible if you've made further modifications. Remove the custom ad blocker rule(s) and the page will load as expected.