Job Overview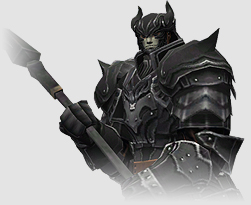 Available after completing Blade of Darkness. Dark Knights (DRK) are powerful damage dealers who have the capability to further their damage by using select Black Magic spells.
Dark Knights are melee damage dealers specializing in the use of Great Swords and Scythes. While they have a respectable rating in Elemental Magic, the bulk of their magic usage comes from casting Dark Magic spells.
| | | |
| --- | --- | --- |
| Job Abilities | Job Traits | Group 1 Merits |
Spell List
| | |
| --- | --- |
| Combat Skill Ratings | Magic Skill Ratings |
See Dark Knight Skill Caps for a by-level breakdown of Weapon Skill limits.
Artifact Equipment
To see a side by side comparison of Artifact/Relic sets visit Dark Knight Artifact/Relic Sets Comparison.
To see a side by side comparison of Empyrean sets visit Bale Sets Comparison.
Dark Knight Guides
Ad blocker interference detected!
Wikia is a free-to-use site that makes money from advertising. We have a modified experience for viewers using ad blockers

Wikia is not accessible if you've made further modifications. Remove the custom ad blocker rule(s) and the page will load as expected.