Each element has a weakness and a strength.
Fire → Ice → Wind → Earth → Thunder → Water → Fire
Additionally Dark ← → Light are opposed elements.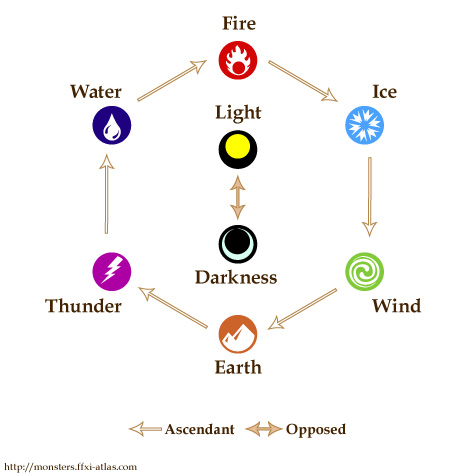 Or, if you like lists:

Certain weapon skills have elemental properties, as well.
Ex: Red Lotus Blade > Fire

See also:
Weather
Ninja: Elemental Wheel
Calculating Magic Damage
Ad blocker interference detected!
Wikia is a free-to-use site that makes money from advertising. We have a modified experience for viewers using ad blockers

Wikia is not accessible if you've made further modifications. Remove the custom ad blocker rule(s) and the page will load as expected.