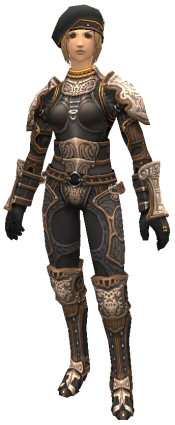 This crafted armor set is wearable only by Warriors level 74 and over. Each piece of the set offers an extra stat bonus as a Latent Effect for being in "white" HP (75% or higher of your maximum HP).
See Unicorn Harness +1 Set for the high quality version.

Number of Pieces: 5

Cost to store: Cannot be stored.

Set Summary
Ad blocker interference detected!
Wikia is a free-to-use site that makes money from advertising. We have a modified experience for viewers using ad blockers

Wikia is not accessible if you've made further modifications. Remove the custom ad blocker rule(s) and the page will load as expected.