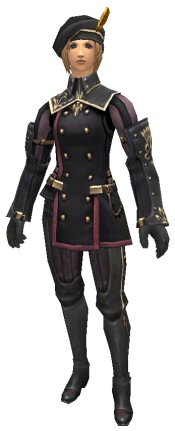 Light armor made from velvet and other cloth, leathers, and gold decorations. Intended to enhance traits for jobs that rely heavily on ranged weaponry. The HQ version of this set is the War Aketon +1 Set.
Number of Pieces: 5
Cost to store: Cannot be stored!

Set Summary
Historical Background
An aketon (also called an action) is a padded and quilted garment worn under armor or as armor by itself. It is very similar to a Gambison.
Ad blocker interference detected!
Wikia is a free-to-use site that makes money from advertising. We have a modified experience for viewers using ad blockers

Wikia is not accessible if you've made further modifications. Remove the custom ad blocker rule(s) and the page will load as expected.